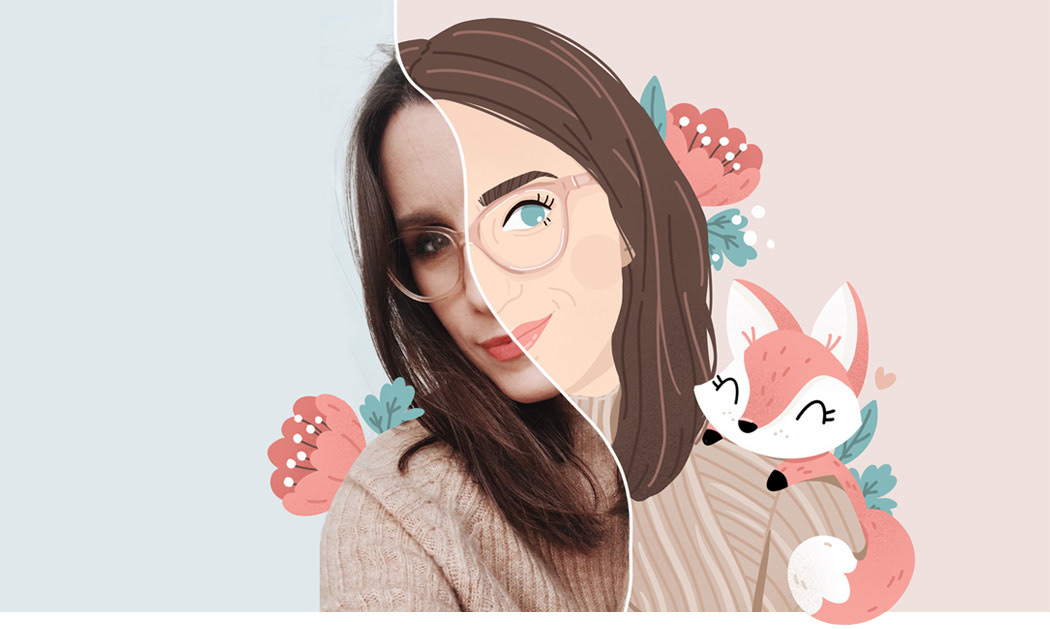 My name is Ewa Brzozowska.
I'm Surface Pattern Designer and Illustrator living in Radom, Poland.
I create outstanding children patterns - in vector and digital watercolor techniques.
I design patterns for printing on fabrics, wallpapers and other surfaces. I stand out by drawing cute animals and characters that conquer the hearts of customers around the world. 
I liked drawing since childhood, so in the early years I decided to pursue a career in the world of computer graphics. I have always been an individualist, which is why I decided to become a freelancer. For 10 years I've been designing visual identifications, websites and all kinds of graphic materials. I was fulfilling myself as a computer graphic designer until I… got bored. 
In 2015, I became a mother for the first time. It gave me a boost, a new inspiration and
an excuse to make some changes in my life. I fell in love with my son's childhood world and went back to drawing. I created my first pattern - Pandas, which immediately became a bestseller. Then new ones were created until I decided to change my profession for good.
Since 2017 I am officially a Surface Pattern Designer and illustrator. I introduce a new quality to the world of children's textiles. 


As a mother of two kids, I know what parents are looking for, and as a designer - I can put it into practice.
My goal is to arouse emotions - touch, have fun,